Honi Feminine Wash
Regular price
£21.00 GBP
Sale price
£21.00 GBP
Unit price
per
Sale
Sold out
She deserves the best!
So let's start with this high quality vegan, fragrance-less and soap free feminine wash.
Our gently feminine wash contains two options with or without boric acid, apple cider vinegar, mugwort and a blend of other powerful herbs that'll leave you fresh & confident.
Honi wash aids in getting rid of unpleasant odors and keeping your PH balanced. Infused with boric acids and other bacteria-fighting essential oils that'll leave you fresh all day. 
[DO NOT USE IF PREGNANT]
What makes our feminine wash different?
The combination of herbs and essential oils are vag-safe, vegan, fragrance free AND soap free. The lather is powered by natural plant-based surfactants. Boric Acid helps keep the PH balance to manage BV orders.
Ingredients: Boric Acid, Peppermint, Spearmint, Frankincense, Lemon essential oil, Rose, Lavender, Calendula, Apple Cider Vinegar, Mugwort, Red Clover Leaf
[DO NOT USE IF PREGNANT]
How to use: Apply a quarter size amount to hand or clean wash cloth, work up a lather and wash around your vulva, do not insert or wash inside your vagina.
Materials

Our jars are made of fully recyclable glass. We choose glass over plastic because plastic may contain traces of chemicals found in the packaging, and these chemicals can be toxic. The same isn't true of glass containers, since glass contains far fewer toxic substances that won't leach out of the glass anyway.
Shipping & Returns

Due to the high volume of orders, currently all orders have a 3-10 business day processing time. This means that you may not get a tracking number until 10 business days after your order is placed. While we are moving as quickly as possible please be as patient as you can and email of with any concerns.

Due to COVID-19 regulations we are not able to take any returns. Please email us if you have any questions or is unsastified with your order.
Care Instructions

Treat your butta's like the butter in your fridge, it cannot get too hot or it WILL melt. In the case that it does, it's fine and won't lose any healing properties the consistency will change however. Also remember that the jars are made out of glass, so be very careful with handling.
Share
Make me swimmm…make me wataaaa
Yeah, I had to come back and read the description and it needs a warning!! Watch your step, can cause slippery spots! I ordered two more because we love it!
It definitely helps BV odors!
In full transparency, this help my lady bits get back balanced. For it to be soap free it lathers well, and smells like peppermint. I'll buy again
12 hourssss
Worked a 12 hour shift and still felt fresh! Might be my new holy grail!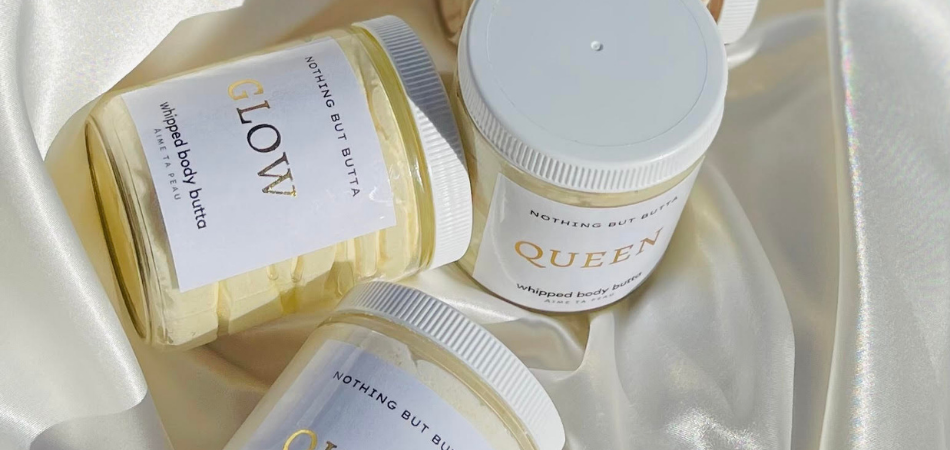 Why Nothing But Butta?
All of our products are made in small batches right in the heart of Georgia. We are a small business that takes each ingredient we use serious. We value constant research and investments in what we feel would serve your skin best.